Digital affirmations with Oversee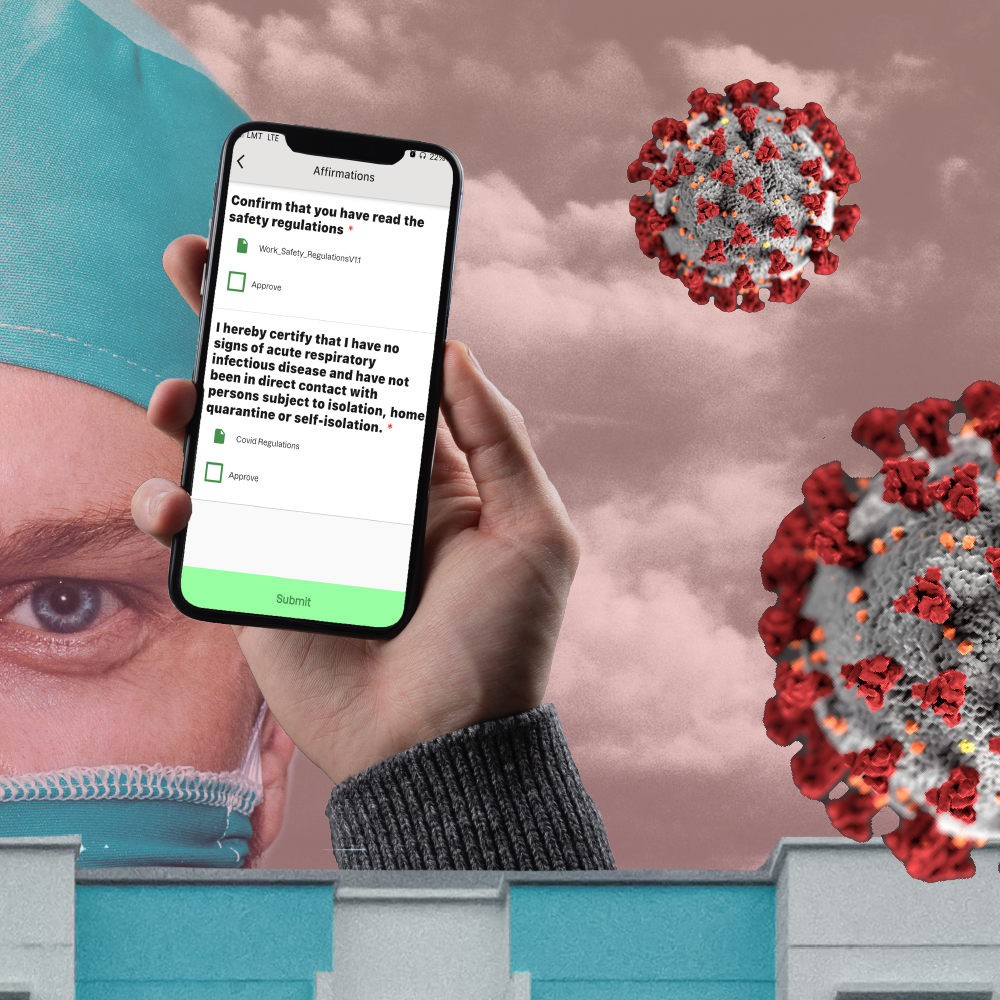 The Covid-19 pandemic is currently making very big adjustments to our daily lives, forcing us to adapt quickly and work remotely or in a reduced numbers from offices. We aswell respect the restrictions and feel that there are currently fewer employees than usual in the office, which means that more time is needed to identify the health of employees, both for those who work remotely and to ensure a safe working environment in the office.
Current requirements for Office Work
In order to ensure a safe environment in the workplace, employees must confirm in writing that they don't have any symptoms of Covid-19 infection and that they may be present in the workplace. In the usual way, the Head of human resources prepares paper affirmations, which the employee must sign and return. The preparation of such documents requires time, resources and archiving them for several years.
Digitization processes, technological development and current opportunities allow us to work more efficiently, obtain and exchange information faster, store it digitally without making more paper prints, which is in line with the current age.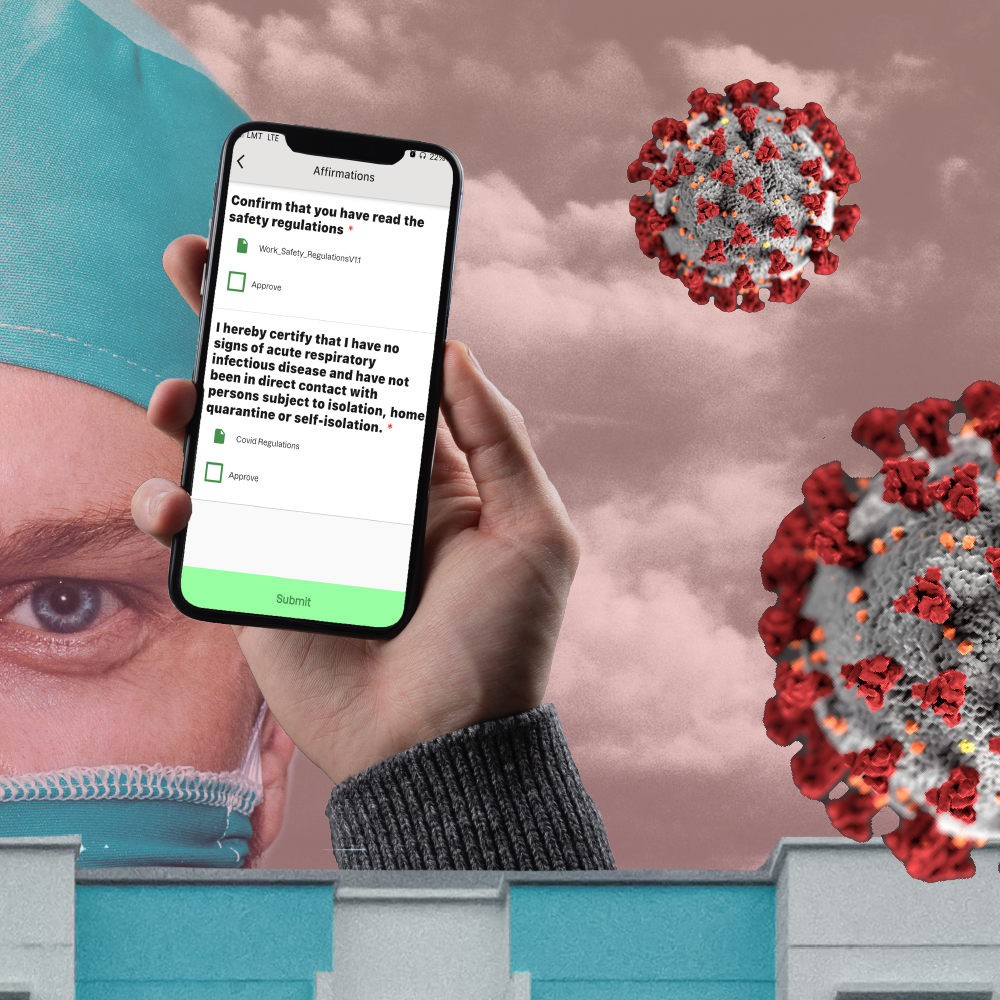 Oversee relieves the Chief of staff
After listening to the needs of personnel managers, one of them is the possibility to obtain data on employees in a single system. We have created The Oversee, a digital system for efficient management of an organization's resources, cost reduction and productivity. One of the possibilities offered by Oversee is to create employee surveys and receive the submitted answers in a single system in real time. This way we get information about how employees feel in a timely manner.
The approach to questioning is individual to each company and Oversee provides option to create questions with different types of answers or create open questions where the employee can submit written information.
Oversee provides proof that the employee digitally confirms that he or she is aware of current safety requirements. In this way, proof of the absence of symptoms of COVID-19 is submitted and employee may be on the premises.
How to submit answers and confirmations?
Oversee has both a website and a mobile app. For example, to submit answers you need to take a few stepsin mobile app:
Step 1 – Log in to the application with the authorization data assigned to the user;
Step 2 – After authorization in the application it is offered to scan the QR code generated in the Oversee system;
Step 3 – After scanning the code, survey questions are offered;
Step 4 – Confirm, for example, the absence of symptoms of COVID-19.
After completing these steps, you have successfully submitted Your affirmation. At the end of the working day, a QR code scan must be performed to register the departure home.
Oversee app examples:
Does the affirmation have legal force?
Yes! This type of affirmation is appropriate to comply with the Cabinet of Ministers Order No. 720 of 9 October 2021. in paragraph 5.49.10. specified. In order for the affirmations submitted to the system to comply with the regulations, it is sufficient, if the Company complements the Internal Rules, that the submission of certifications is organized digitally using Oversee. Descriptions of internal procedures and actions to be taken in the event of a breach of these rules must be completed.
Nowadays, the speed of information flow, receiving data and replacing manual operations with digital tools is a decisive factor in increasing work efficiency. The use of digital tools and technologies in day-to-day work can speed up these processes, and the availability of data makes it possible to react quickly to what is happening and to make decisions based on data. We are pleased to have created a simple, business-friendly solution that can be easily used by both employees and managers and can help the environment.